Flip That Page! Admin to Admin Book Club
As educators, professional development trainers and avid continuous learners, Stacy and Lisa are always scouting for the next book that will give us new insights, career knowledge and motivation.
And, we want to share the fun with all our friends, colleagues and connections! We have launched an online book club so we can join together and reap the collective benefits in the learning journey.
Every month, we select one book that we can all read. We will post questions, comments and invite all to do the same so the learning is expanded, shared and enjoyed. There will be book giveaways and special incentives to read, read, read!
There's no club membership. No cost or obligation. All you need is a desire to read and grow within a community of dedicated and committed learners.
Who knows what we will discover when we Flip That Page!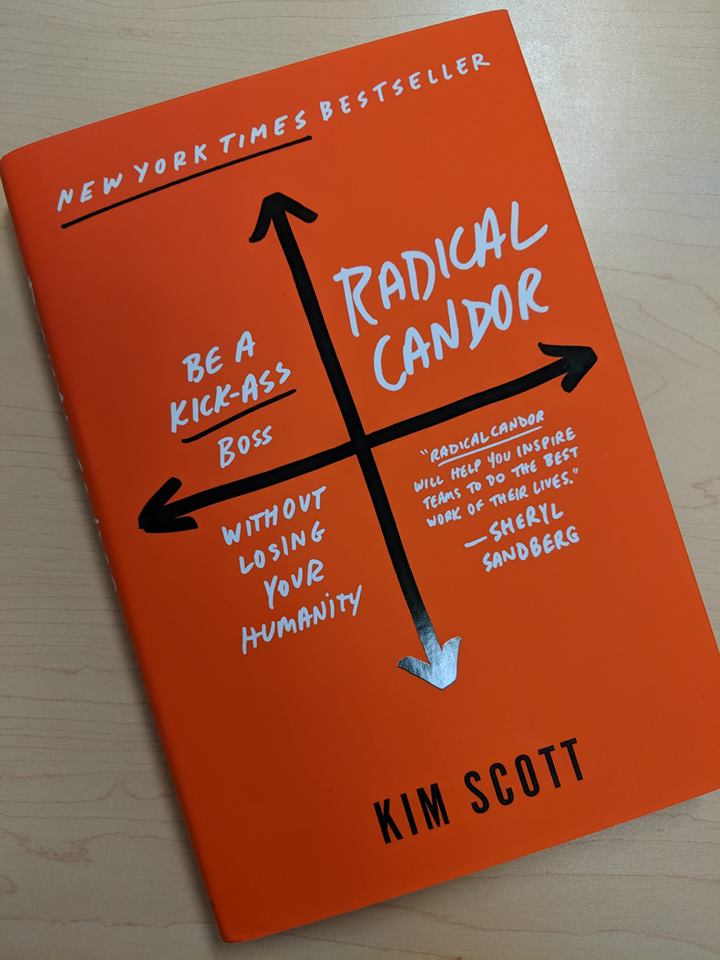 Radical Candor offers readers an approach to enjoying your work and the people you work with.  In fact, the outcome of having great relationships with members of your team is being a great boss.  Radical Candor is an excellent leadership book about caring and challenging the people you work most closely with.
Click here to learn more about Radical Candor.
Kim Scott the Co-Founder and author of Radical Candor.
Are you ready to Flip That Page with Admin to Admin? Get your copy of Radical Candor and start reading. Go.
And stay tuned to Admin to Admin for our discussion post!