Joan Burge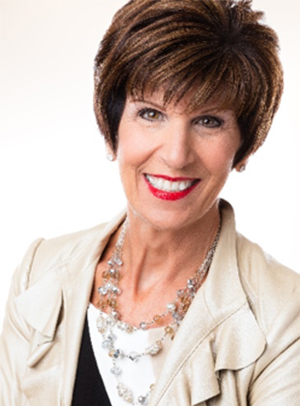 Joan's company, Office Dynamics International, is the global industry leader offering a broad range of solutions and providing high-performance, sophisticated executive and administrative assistant training and coaching.
One thing is clear: executive assistants, their executives, HR business partners, administrators and managers have come to rely on Office Dynamics International because "only Joan is Joan." Joan Burge is an original; the foremost expert in the demanding field of management support. She put in the hard work and high investment required to earn the reputational excellence and uncompromising trust of leaders in business. She illuminates through her empowering teaching, building better work relationships between executives and their assistants.
Joan's never-ending quest to provide top-notch educational programs has earned the respect of premier clients like Cisco Systems, Thrivent Financial, AT&T, Abbott Laboratories, Boeing, Humana, Procter & Gamble, Sandals Resorts, Battelle, and Nationwide Insurance.
Joan is best known for her highly-acclaimed Star Achievement Series® Certification and Professional Designation course which promotes "star performance" among executive assistants and administrative staff. This flagship training program has inspired thousands of administrative professionals to achieve excellence.
She is the creator and host of the Annual Conference for Administrative Excellence™ (started in 1993); the World Class Assistant™ Certification and Designation course; Mastering Exceptional Self-Leadership Certification course; and more than 60 customized workshops and seminars for executive and administrative assistants. Joan created several educational video series for assistants including 26 Weeks to Administrative Excellence, Reality Check, Adminology™ and Now Is the Time and produced more than 150 educational videos on YouTube.
Joan is a member of the American Society for Training & Development, National Speakers Association Las Vegas Chapter, and Las Vegas Chamber of Commerce.