Monterey, January 26-27, 2018

Exclusive Extras
Participants will enjoy…
Friday evening
Reception and dinner
Ongoing education and conversation during the event
Gifts, door prizes and giveaways
Every attendee receives a free 30-minute coaching session with Stacy Leitner or Lisa Olsen (attendee chooses preferred coach, offer expires December 1, 2018)
Tour of resort
Saturday
Special guest presenter
Continental breakfast, lunch and refreshments
More gifts and giveaways
More free resources and connecting with other like-minded Admins
Friday Evening
6 p.m.
Registration and Welcome Reception
Debbie Gross
, Former Chief Executive Assistant at Cisco Systems
7 p.m.
Plated Dinner and Dessert
Saturday
9:00 a.m.
Welcome Activity
10:45 a.m.
Break and Booksigning
1:00 p.m.
Whistle While You Work:  Understanding Your Individual Learning and Working Styles
2:45 p.m.
Best Practices Exchange
Cost
$699
Location
Hyatt Regency Monterey Hotel & Spa
1 Old Golf Course Road
Monterey, CA 93940-4908
Telephone 831.372.1234
Room rate: Starting at $159/night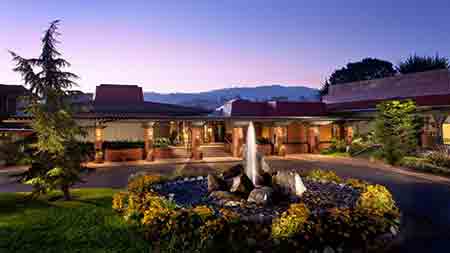 Reserve Your Room Venue Website Map
Cancellation Policy
Only registration fees are refundable. If registration is cancelled more than 30 days prior of the conference date, participant will receive a full refund. If registration is cancelled less than 30 days of the conference date, registration is transferrable to another attendee.
Questions?