What's all the Talk About Employee Engagement and Why Does it Matter?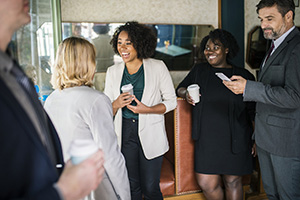 Companies today are continuously stressing the importance of employee engagement. It is a hot topic in human resources; data and studies are collected to gauge employee engagement. What is employee engagement and why does it matter? The workshop will break down the elements of workplace engagement and consider how the role of the assistant is a critical success factor in the engagement culture of an organization. This brand-new Admin to Admin workshop focuses on a relevant and timely topic.
Look beyond the corporate surveys to the core of what an engaged assistant looks like and what habits and behaviors will keep an assistant engaged.